The Top Transfer School in Montana!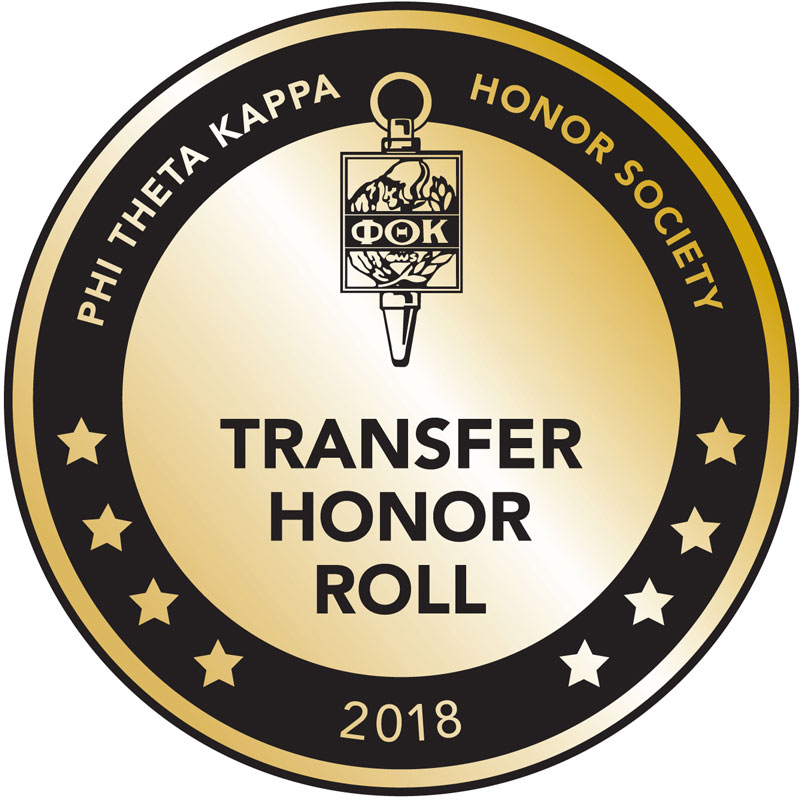 The Phi Theta Kappa (PTK) Honor Society has named Carroll College to its 2018 Transfer Honor Roll, which identifies the top four-year colleges and universities creating dynamic pathways to support transfer students. Carroll was one of 112 colleges and universities awarded this distinction nationwide and the only institution from Montana. Read more
Continuing your collegiate journey
Each year, we welcome students who started their college journey at a different school but have decided that Carroll is where they want to complete it. Transfer students are a critical part of the fabric of our campus culture, and we value the variety of perspectives, backgrounds, and educational experiences they bring. Please note that students who take any college credits as part of their high school curriculum are not considered transfer students; they are considered to be first-year students with advanced standing credits.
We're committed to making your transfer experience to Carroll as smooth and streamlined as possible. We have admissions counselors who work exclusively with transfer students and will personally support and guide you through all phases of the process.
Ready to begin?
Please send us either the Carroll on-line application or use the Common Application and then email a copy of your unofficial transcript to transfer@carroll.edu to get the process started. Please be sure your transcript has current courses in progress. Please email a transcript from each college or university attended after secondary school. Letters of recommendation are not required but are recommended. There is no fee to apply.
Transfer Admission Guarantee
If you're taking classes at a two-year partner school and meet certain guidelines, you may qualify for the Transfer Admission Guarantee program and the many benefits it brings. If you meet the criteria, along with guaranteed admission to Carroll, you'll also enjoy a fast-tracked admissions application and a minimum of $10,000 in scholarships each year.
Transferring Credits
One of the most important considerations for transfer students is knowing what credits they've fulfilled elsewhere will transfer here. We accept credits from regionally accredited colleges and universities, as long as you've earned a C- or better in 100-level (or higher) college courses. We'll provide you with an official evaluation of your transcripts and credits after you're accepted to Carroll.
When you apply to Carroll as a transfer student you'll automatically be considered for a variety of scholarships. These include academic merit awards for 2018-19 that range from $10,000 to $14,000 per year. Beginning fall 2019, the scholarship range is $11,000-$15,000. You may also qualify for Carroll's Phi Theta Kappa Scholarship, which recognizes exceptional academic achievement.
Transfer Nursing Requirements
Carroll College admits a select number of transfer students into our nursing program each fall. The BSN requires three years to complete. Please note the deadline to apply is May 15 and we only accept applications for the fall semester.
Requirements to apply
One semester of full-time coursework within the last 3 years
Science coursework completed within the last 5 years
At least 25 credits completed by June 1
Completed coursework with a "C-" or better: 2 semesters of Anatomy and Physiology, General Psychology, Developmental Psychology, Essentials of Chemistry, English Writing and Basic Communication/Oral Communication
Only two repeated courses and/or withdrawals allowed
Minimum Academic GPA of 3.5
Initiate a background check by May 15
Timeline
May 15 – Application Deadline (Apply online using the Carroll College Application)
May 15 – Background check initiated
June 15 – Admitted students will be notified by the Nursing Department
Transfer Application Deadlines
For admission in the fall semester:
Regular Decision Deadline: June 15
Rolling Admission: August 1
Send FAFSA results to Carroll (code 002526)
Class registration begins in mid-May
For admission in the spring semester:
Regular Decision Deadline: November 15
Rolling Admission: December 1
Send FAFSA results to Carroll (code 002526)
Class registration begins in early December
Admitted to Carroll, but didn't attend?
If you applied to Carroll within the past two years but did not attend, you may "reactivate" your application for the next semester by completing our Readmission Reactivation form. Admission files can only be re-activated for up to two years after the original start term, if you applied to Carroll more than two years ago, we invite you to submit a new application.
Contact Us
Transfer inquires: (406) 447-5406 or transfer@carroll.edu