Class of:
2019
Born and raised in Bozeman, Kyle Jones is Montana native and a 2019 graduate from Carroll College. He studied Finance and Entrepreneurship and is passionate about all realms of business. While pursuing his own ventures during college, Kyle was also active in Carroll's Entrepreneurship program and received Carroll's first-ever Certificate of Entrepreneurship. He enjoys all of the year-round outdoor activities that the Treasure State has to offer including hunting, fishing, and skiing around Montana. Kyle confesses that there are no secrets to success besides true hard work, and he lives by the saying, "When you want to succeed as bad as you want to breathe, then you will be successful."
Kyle's most recent venture, PondDoctor, was founded in 2018 with the goal of being the first company to offer pond maintenance services around southwest Montana. PondDoctor provides carefree cleaning and regular maintenance services for trout ponds and water features around southwest Montana. PondDoctor also designs new pond and stream projects. Kyle tells, "PondDoctor's motto is 'Everything Ponds' and we constantly work to uphold that by offering pond maintenance, treatments, pump repair, consultation, and pond design".
Kyle also founded and manages Pedenza. A Pedenza is a counterbalancing wine bottle holder that suspends an individual bottle of wine in midair through the science of physics. In 2016, he put together a woodshop in Bozeman to launch Pedenza. Over the course of several months, Kyle designed and engineered Pedenza's products from the ground up. He settled on the name Pedenza, which means slope in Italian, to capture his brand because it is representative of his family's Italian background and describes the design of his piece as the slope, is the secret to the balance of Pedenza wine bottle holders.
Kyle launched his first business, BuckyBoards.com, selling self-balancing scooters (hoverboards) online immediately after arriving at college as a freshman in the fall of 2015. Kyle coined the nickname "Buck" during his first business venture and sold the BuckyBoards company later that year at the peak of the short hoverboard fad. He sold hoverboards through various avenues until their popularity faded several months later. Kyle has since shifted his focus to other entrepreneurial projects.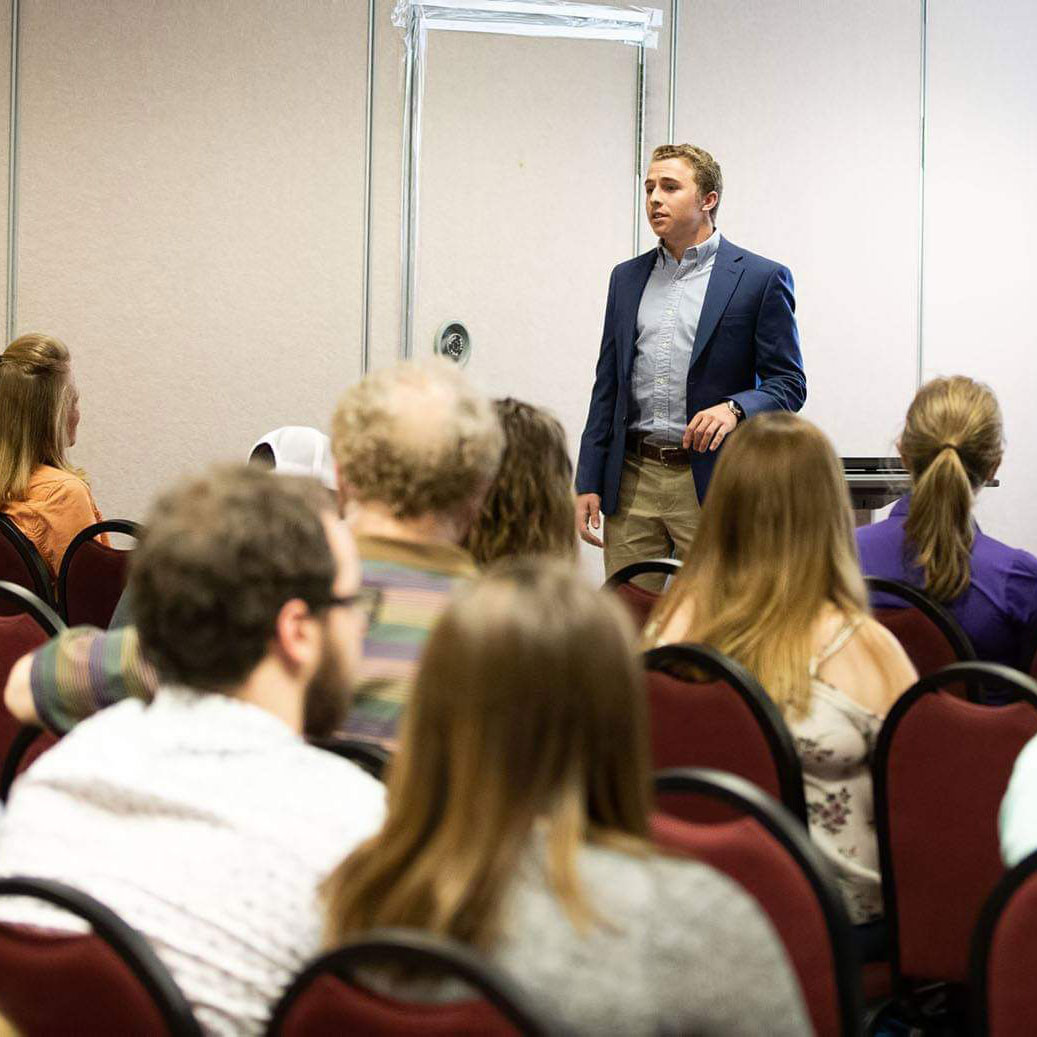 Kyle presenting at the 2019 Student Undergraduate Research Festival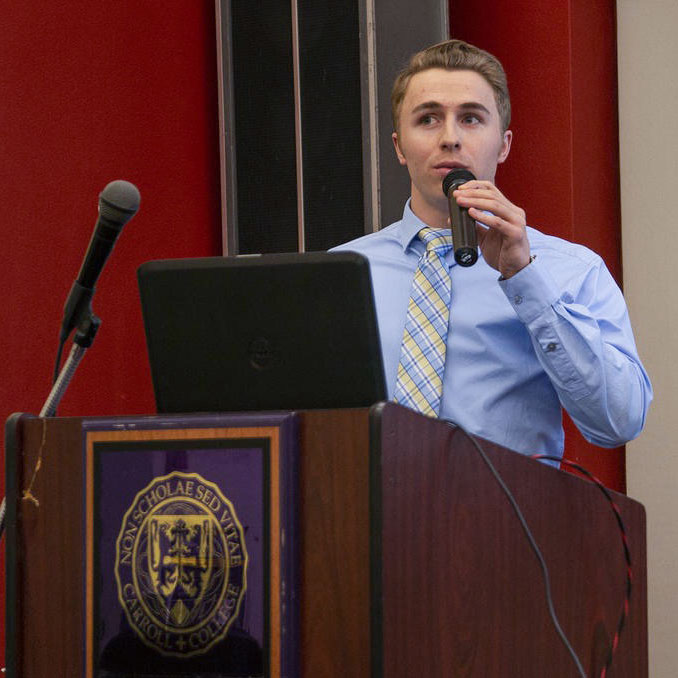 Kyle presenting at the 2019 ZinnStarter Business Pitch
Hometown: Bozeman, MT