Carroll Presents SURF Keynote 'Copper, the Capitol, and Carroll'
HELENA – As the keynote address of Carroll College's Student Undergraduate Research Festival, Dr. Keith Edgerton of Montana State University-Billings will present a lecture on April 24, titled, "Copper, the Capitol, and Carroll." This event is free and open to the public.
Carroll College was founded during the early, formative period of Montana's colorful late 19th and early 20th century history. It was an age when copper mining in Butte influenced nearly all facets of political, social, and economic life in Montana, including the epic, statewide donnybrook between the copper mining rivals (Montana's famed Copper Kings), Marcus Daly and William. A. Clark, over determining which Montana city would be fortunate enough to become Montana's permanent capitol city. In 1894, Helena won, albeit with the narrowest of margins. Mining also drew thousands of immigrants, many from predominately Catholic-leaning countries or regions of the world. As such, Montana had an exceptionally large number of Catholics and the power of the Catholic faith was widespread in Montana and ultimately led to the founding of Carroll College in 1909.
Dr. Edgerton's lecture will address the colorful politics of the era, the impact of mining and Big Money on the famed capitol fight of the early 1890s and the political scandals in Helena around the turn of the century, and ultimately, the founding of Carroll in this particular political context and free-wheeling economic and political environment.
About Dr. Keith Edgerton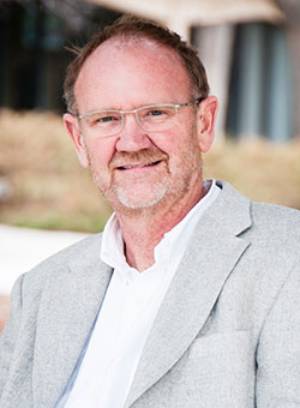 Keith Edgerton currently teaches early American history, environmental history, and Montana history, at Montana State University-Billings where he has been a professor of history there for the last 24 years and where he is currently the chair of the history department. He holds a B.A. and M.A. in history from the University of Montana and a Ph.D. in American Studies from Washington State University. He has published and has spoken on a variety of western history topics including the history of the Montana prison, the Montana Insane Asylum, and his true passion, Lewis and Clark. He has published two books, one on the history of the Montana Highway Patrol and one based on his doctoral research entitled Montana Justice: Power, Punishment, and the Penitentiary published by the University of Washington Press in 2005. Currently, he is at work on a biography of William A. Clark, one of Montana's late 19th century copper barons who became a U.S. Senator in 1901 in an election tainted by scandal and corruption. When Clark died in New York in 1925, he was one of the wealthiest individuals in the world.
This event is in conjunction with the 2019 inauguration of Dr. John Cech as the 18th President of Carroll College and is free and open to the public. Reception to follow in the Fortin Science Center Scola.