Class of:
2016
It was the first time Tyler Zimmer went looking for some one-to-one help from a professor. And he was immediately struck by how accessible, personable, and willing to engage his professor was. There was no appointment necessary. No time limit given.
Whatever individual guidance Tyler needed to work through the problem, he got. These are the moments of mentorship that have characterized Tyler's time at Carroll.
While at Carroll, my time was filled with both exciting discoveries and challenges. I always felt a great deal of support from all of my professors. Their doors were always open and they were always available. The facilities which continue to grow and expand, provide excellent tools for faculty and students as they develop novel research.
Tyler received his degree in Chemistry in 2016. What has he been up to?
Immediately following my graduation, I took a break before entering the real world and spent my summer hiking, backpacking, and camping around Montana. Since then, I have entered the State Lottery industry. I started off as the Product Analyst for the Montana Lottery where I conducted statistical analyses and assisted the Instant Product Manager with decisions for the Lottery's scratch tickets. I currently am an Account Manager for Scientific Games Incorporated and I am the main point of contact for the California Lottery on any guidance they might need with their Scratchers® tickets.

While I don't have a direct chemistry job, the Carroll Chemistry department helped instill in me a refined sense of concise and deliberate communication. Writing lab reports for the different Integrated Lab research modules, assisting Dr. Rowley during the summer of 2015, and writing papers for different classes from my Sophomore year on all helped me become a proficient and effective communicator. This is most especially noticeable when I encounter people who think differently than me. It calls back to having to work together on projects with different students who may not have even been chemistry majors. This has greatly helped when somebody sees something differently than I do. Those two things alone have made me a more versatile and reliable employee and I am grateful to all of my professors, fellow students, and even those deceptively challenging 1,000 word lab reports in Integrated Lab that made a gray hair or two appear.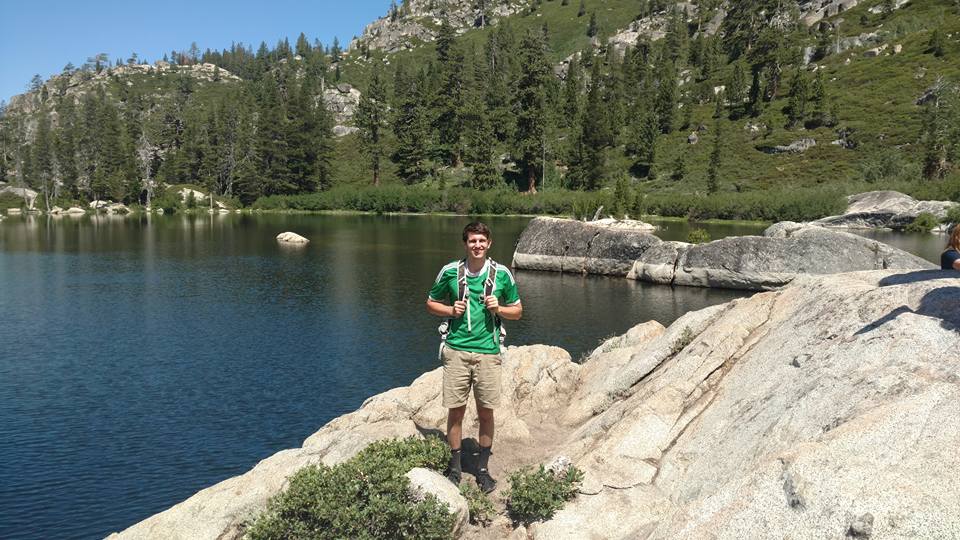 Learn more about chemistry major at Carroll College.
Hometown: Bellevue, WA