Prospective students and their parents may schedule in-person trips to Carroll. To schedule a visit, please call 406-447-4384 or request a visit.
Adventures wanted.
Step onto our beautiful campus in Helena, Montana for the very first time to take in the beauty of the surroundings and the graciousness of our people. See for yourself the community that will lift you to greater heights as you grasp the promise of your calling and pursue it with joy - you are made for adventure.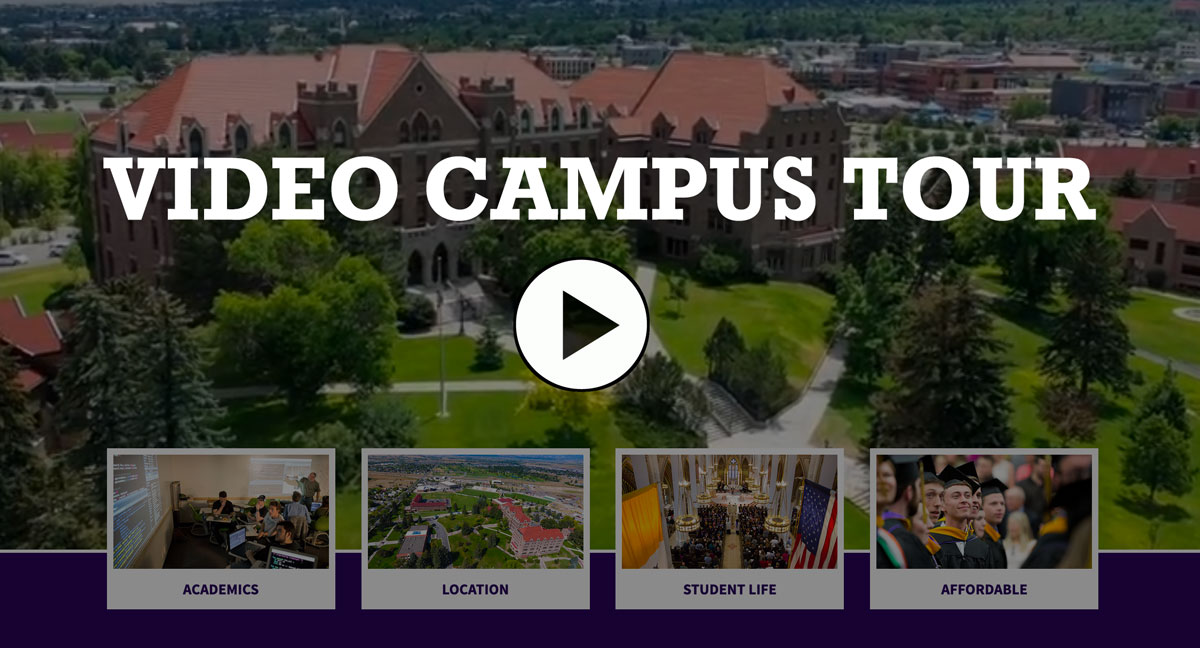 Visiting us at Carroll will provide the perfect opportunity for you to get a sense of the special experience we deliver. You can tour our campus, meet with an admission counselor, attend a class, meet faculty, have lunch with students, learn about financial aid, and even spend the night.
There are a number of ways for you to visit Carroll…
1. Individual Visits
You can schedule your individual visit at any time the campus is open—Monday through Friday. To schedule your individual visit just complete our online form, or contact our Campus Visit Coordinator, at visit@carroll.edu or (406) 447-4384.
What can you do on an individual visit?