UW-Milwaukee's Charlie Gross Named Carroll AD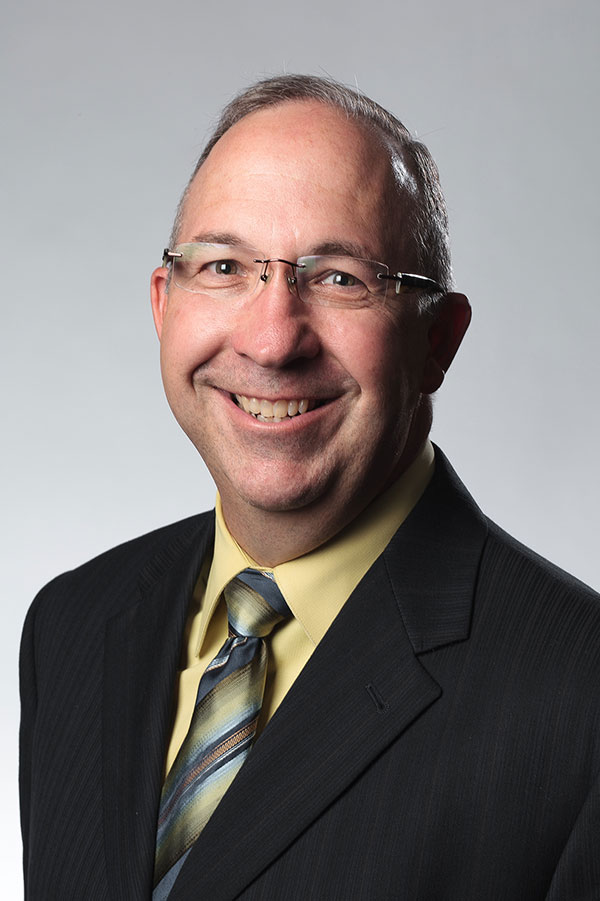 HELENA, MT – Charlie Gross, senior associate athletics director at the University of Wisconsin–Milwaukee, has been named as the new Director of Athletics at Carroll College, President Tom Evans announced today. Gross has an extensive background in athletic administration and intercollegiate athletics having served as a senior administrator, head coach, and athlete, during his 29-plus years of involvement in intercollegiate and high school athletics.
"The vision Dr. Evans has for Carroll College and the energy he puts forth in carrying out the mission of the college makes this a great opportunity. From the first phone conversation I had with the search committee, through my visit to Helena, to the many follow-up conversations with people across campus, I was consistently impressed with the sincere passion and pride displayed for Carroll College. I feel very fortunate to be able to become a part of this positive educational environment, working daily with a team of talented student-athletes and dedicated coaches. Along with my wife, Barb, and our four children, we are thrilled to be joining the Carroll and Helena communities and I will do all that I can to further enhance the academic, athletic, and personal successes experienced by each student-athlete," said Gross.
"As an alumnus of a Catholic liberal arts university and having worked at a diocesan Catholic college, I look forward to helping maintain an environment which encourages student-athletes to develop skills, knowledge and values to positively impact the world as they move on from Carroll College," added Gross.
Gross, in his seventh year at the University of Wisconsin–Milwaukee, currently serves as the senior associate athletics director for finance and administration. In his current role with NCAA Division I program, Gross oversees the department's business operations, human resources, capital projects, camps and clinics, corporate sponsorship and serves as the administrator for the baseball, women's volleyball and cross country and track and field programs. Prior to this position, Gross was the associate athletics director from 2010-2014.
In addition to proven experience in revenue development, Gross has been the administrative lead on numerous capital projects, established marketing strategies that resulted in record season ticket sales, and developed a corporate sponsorship program that resulted in a significant increase in corporate sales.
"His outstanding experience, his ability to listen carefully, his attention to detail, and most importantly, his focus on and care for students, coaches and the college are all characteristics that make Charlie a great fit for the Director of Athletics at Carroll College," said Dr. Evans. "Charlie is known for always putting the students first. I look forward to the Carroll and Helena communities getting to know him."
Prior to his tenure at the University of Wisconsin–Milwaukee, Gross served nine years as an administrator in two high-profile high school athletics programs. He also has extensive experience as a college coach having served eight seasons as the head men's basketball coach at the University of Wisconsin–La Crosse. In addition, he was the men's soccer and basketball coach at Maine Maritime Academy and Loras College, as well as a graduate assistant men's basketball coach at Bowling Green State University.
Gross received his masters of education in athletic administration from Bowling Green State University in Bowling Green, Ohio, in 1989, as well as bachelor of arts degrees in accounting and philosophy from Saint John's University in Collegeville, Minnesota, in 1986. Charlie and his wife, Barb, have four children: Willie, Kacie, Carlie and Henry.
"I am very grateful for this opportunity to provide leadership to Carroll College's athletic department and enrich the student-athlete experience. I would like to thank President Evans for having the confidence in my ability to provide leadership to the Fighting Saints athletic program," said Gross.
Gross will assume his role at Carroll on March 1, 2016.
---
Carroll College is a private, Catholic, liberal arts and pre-professional college in Montana's capital city of Helena. Carroll College has earned top national and regional awards for its academic programs, professors, extraordinary tuition value and exceptional success in intercollegiate athletics. For five years in a row, Carroll has been ranked as the number one regional college in the West by U.S. News & World Report. www.carroll.edu.