Help Carroll student nurses gathers gifts for Shodair Children's Hospital
Monday, November 10, 2014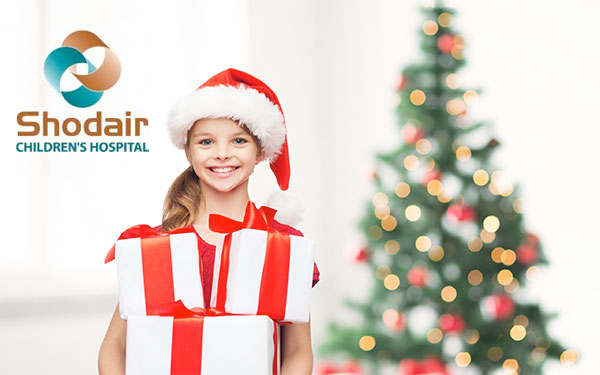 From November 10 to December 12, 2014, the Carroll College Student Nursing Association (CCSNA) is holding their annual Christmas gift drive, benefiting Helena's Shodair Children's Hospital.
CCSNA is asking you to help us support Shodair Children's Hospital during this great season of giving through gifts or monetary donations! Unwrapped gifts may be left in any of the wrapped boxes around campus marked with "Shodair Kids". Help us give back to these children who will not be able to spend Christmas at home with their families.
Together, we can provide a Merry Christmas to some of Helena's most deserving children!
Gift Box locations:
4th floor of Simperman Hall
O'Connell
Upper Campus Center
Trinity, Guadeloupe, and St. Charles Halls near the CA desks
Wish list from the patients at Shodair (Unwrapped, please)
Hoodies in primary colors (sizes M, L, and XL), no strings please
Felt-tip washable markers, coloring books
Colored Pencils, crayons, oil pastels
Sketch pads (no metal pieces please)
Boys shoes (sizes: 2, 5, 6, 13)
Girls shoes (sizes: 3, 7, 8)
Boys P.J.s (sizes 7,8, 10,12,14,16)
Girls P.J.s (sizes: 10, 12, 14, 16)
Socks
Hats and gloves
Soft sole slippers
Legos
Matchbox cars (Hot Wheels)
Barbies
My Little Pony
Board Games
Make Up (no glass or compacts, please)
Coloring Books with colored pencils
Playing Cards
Hacky Sack
Puzzles
Nail polish
iPod Radio Doc with CD player
Please, no sharp items or breakable ceramic items like ornaments or figurines, or items like Easy Bake Ovens.
Check out the KFBB story on CCSNA leading the Shodair Gift Drive