Chemistry student studies abroad in Cuba
Group in Cuba
Wednesday, January 16, 2019
My name is Ian Jacobson and I am a senior chemistry major at Carroll College. I had the opportunity to spend two weeks in Cuba on a study abroad trip led by Dr. Fregulia of the History department and Assistant Director of Global Learning Shannon Ackeret. The study abroad trip was in January between the fall and spring semesters. During our time in country, we:
visited the site where Christopher Columbus first landed in 1492
learned about the Cuban War for Independence from Spain, ending in 1898
toured historical sites related to the 1959 Revolution led by Fidel Castro
explored the capital Havana
visited a Spanish fort in Santiago de Cuba built in the 16th century
The Cuban people are hopeful for the future, resourceful, and from what I observed they desire to have good relations with the United States and its people. Study abroad experiences are life changing and I recommend them to everyone.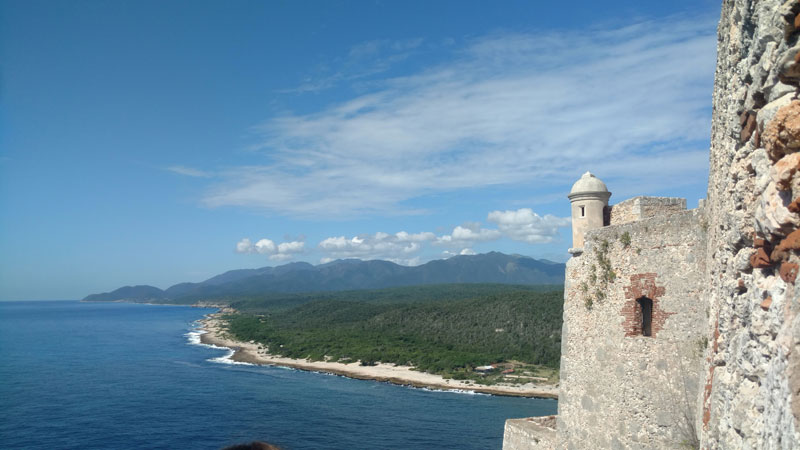 Learn more
You can find out more about the trip to Cuba here.
The chemistry program at Carroll College is distinct because of how easy it is to participate in study abroad between the fall and spring semesters or in your junior year. Study abroad trips between the fall and spring semester are available to any Chemistry or Biochemistry and Molecular Biology student.
Questions?
For more information and application instructions, contact Shannon Ackeret, Assistant Director of Global Education, at sackeret@carroll.edu or (406) 447-4469. To look more closely at these study abroad options, you can visit global.carroll.edu.