Carroll Student Honored for Service Accomplishments
April 18, 2016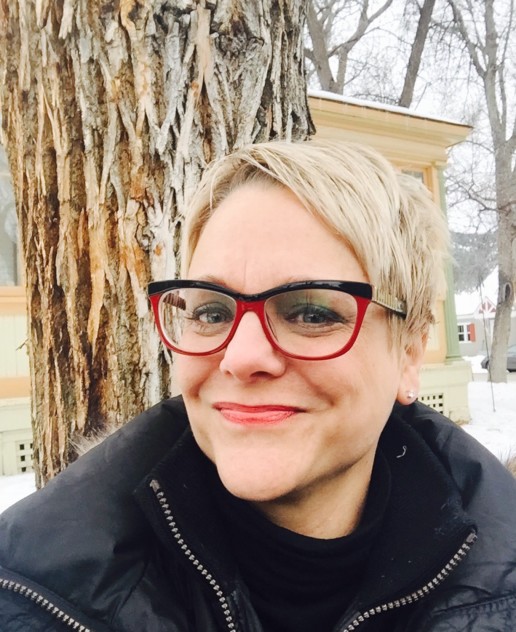 HELENA – Carroll College student Kimberly Johnson was recently selected as a 2016 Newman Civic Fellow by Campus Compact for her outstanding leadership abilities and her demonstrated investment in serving others. She was one of only 218 students in the country identified for this honor.
Johnson has demonstrated her commitment to serving and caring for others by leaving a good-paying job to return to school and become trained in an area she loves: nursing.
"Caring for others is central to my everyday life. And I have taught my children to do the same: care for those around you," said Johnson. Johnson aspires to create a mobile health clinic that will travel to rural communities in Montana to provide medical care to those under-served regions.
A first year nursing major, Johnson was nominated by Carroll College President Dr. Tom Evans. In support of her nomination, Dr. Evans noted, "Kimberly is both an extraordinary student and person with a deep passion for improving the lives of others. Carroll College is proud of her example here on campus and in our community and I am excited to see how her commitment to rural health will improve the lives of countless Montanans."
The Newman Civic Fellows Award is given to college student leaders who have demonstrated an investment in finding solutions for challenges facing communities across the country.
"I hope to bring much-needed health care services to children and adults in rural communities who may not have the finances or capabilities to do so. Having a mobile health clinic outreach will lower overall healthcare costs, will diagnose illness and disease sooner, and will build relationships between those providing care and those receiving care," said Johnson.
Newman Civic Fellows are recommended by the college and university presidents who affiliate with Campus Compact, a national network of over 1,100 colleges and universities committed to educating students and building community. The awards, sponsored by the KPMG Foundation and Newman's Own Foundation, acknowledge motivation and ability in public leadership. The awards are made in memory of Frank Newman, who dedicated his life to creating systemic change through education reform.