Carroll Receives Grant to Research Temporary Fostering Programs for Dogs
May 11, 2016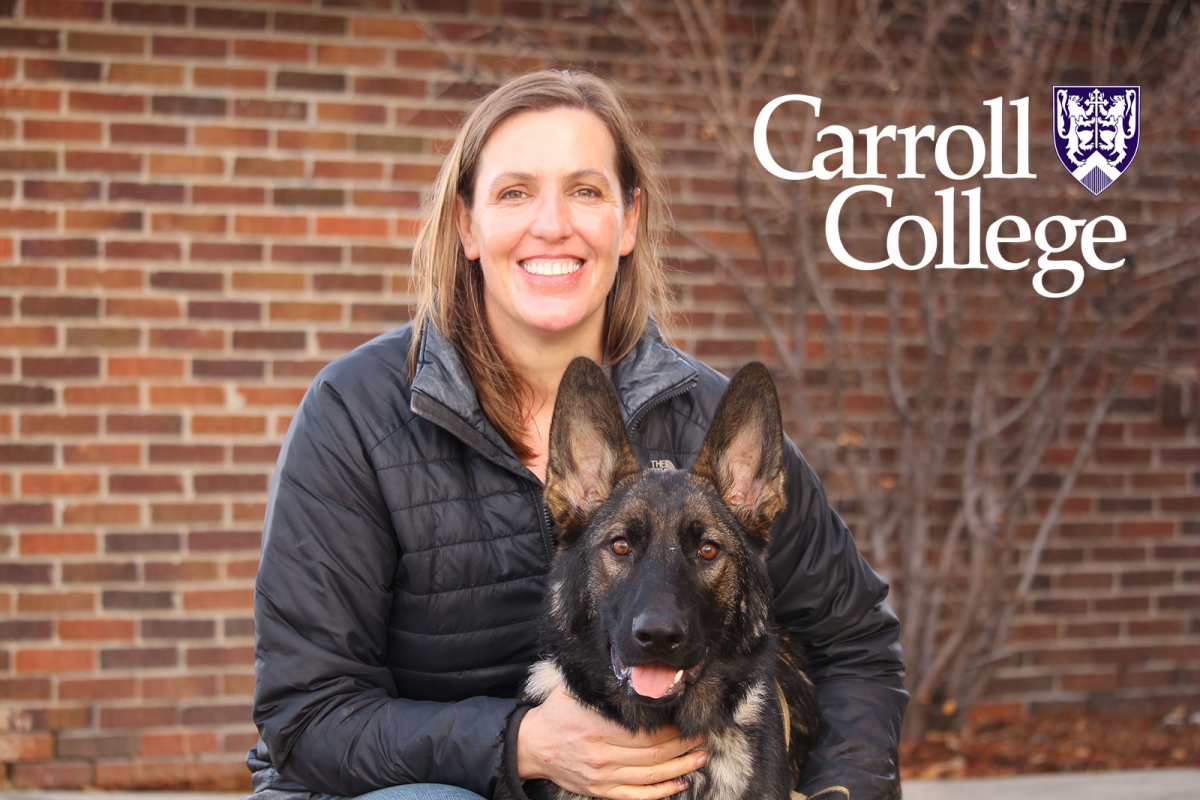 HELENA – Carroll College received a grant award in the amount of $20,000 for Dr. Erica Feuerbacher, assistant professor of anthrozoology, to conduct a one-year research project into the efficacy of a canine temporary fostering program at an animal sanctuary in Utah. The goals of the research are to determine the stress level of temporary fostering on the dogs, and to determine if any future adoptive home behaviors can be predicted from the experience.
Dr. Feuerbacher and Lisa Gunter, a doctoral student from the Canine Science Collaboratory at Arizona State University, will be working with dogs from the Best Friends Animal Sanctuary in Kanab, Utah, the nation's largest no-kill sanctuary for companion animals.
"This is an exciting opportunity for the anthrozoology department to partner with Best Friends Animal Society and Arizona State University and engage our students in research that focuses on animal welfare. Our field is relatively new and there is a lot yet to be discovered. It's great that Carroll College will be a part of adding new knowledge to the field of anthrozoology," said Feuerbacher.
The intent of the study is to provide animal shelters with a better understanding of how behavioral information from temporary fosters can be used in the prediction of future behavior in adoptive homes. If fosters can provide more predictive behavioral information, such programs could be of interest to shelters that want to improve their adoption efforts. Addressing concerns about the stress temporary fostering may cause on the dogs is an important component if such programs are to have greater acceptance and increased usage within the field.
This research was made possible through a grant from Maddie's Fund, a California foundation that is working toward the goal of a no-kill nation where all healthy and treatable shelter dogs and cats are guaranteed a loving home.
About Maddie's Fund
The Maddie's Fund mission is to revolutionize the status and well-being of companion animals. Maddie's Fund is a family foundation founded in 1994 by Workday co-founder Dave Duffield and his wife, Cheryl, who have endowed the Foundation with more than $300 million. Since then, they have awarded more than $172 million in grants toward increased community lifesaving, shelter medicine education, and pet adoptions across the U.S.
About Best Friends Animal Society
Best Friends Animal Society is the only national animal welfare organization dedicated exclusively to ending the killing of dogs and cats in America's shelters. A leader in the no-kill movement, Best Friends runs the nation's largest no-kill sanctuary for companion animals, adoption centers and spay and neuter facilities in Los Angeles and Salt Lake City, as well as lifesaving programs in partnership with more than 1,500 rescue groups and shelters across the country. Since its founding in 1984, Best Friends has helped reduce the number of animals killed in American shelters from 17 million per year to an estimated 4 million. By continuing to build effective initiatives that reduce the number of animals entering shelters and increase the number who find homes, Best Friends and its nationwide network of members and partners are working to Save Them All®.