Carroll EWB Team in Mexico Over Fall Break
Wednesday, October 18, 2017
Over Fall Break, the Carroll Chapter of Engineers Without Borders USA (EWB) sent a team to their Mexico project at the Santa Maria Home for Children. The purpose of the trip was to assess the viability of adding a well to the irrigation system that the Chapter recently designed and installed, and to monitor the operation of the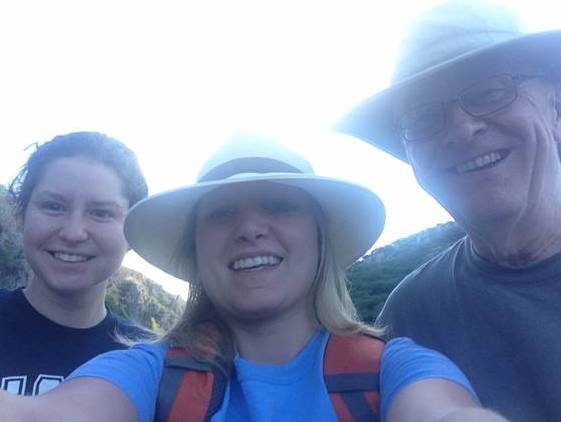 wastewater system that was designed and installed by the Chapter several years ago.
Two students and two engineer mentors made the trip, which will pave the way for more trips in the coming months, allowing more Carroll EWB students to travel and become involved in our Mexico project. Future trips will be to drill the new well and connect it to the irrigation network, and to add some improvements to the wastewater treatment lagoon. Elly Schmeltzer, Student Project Leader, and Lizzy Younce, Monitoring and Evaluation Student Leader, made the trip over fall break with Carroll Engineering professors Kent Barnes and John Scharf.
Carroll EWB has projects in Guatemala, St. Lucia, and Uganda, in addition to their Mexico project. Trips to these three countries are planned for January over our Christmas Holiday break. As many as eight students will be traveling with professional mentors on each of these trips. Carroll Engineers Without Borders is dedicated to improving the quality of life for people in developing communities, all over the world.