Carroll College Receives $1.5 Million Gift for Global Education Programs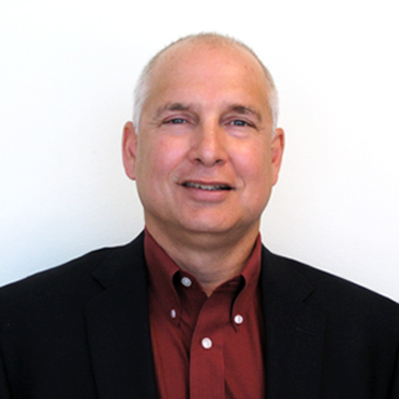 HELENA – Carroll College is pleased to announce that Gustavo J. Artaza, President and CEO of International Studies Abroad (ISA), has given the college a $1.5 million gift to expand its global education initiatives and establish the Artaza Center for Excellence in Global Education at Carroll College.
"Gustavo Artaza is one of the most innovative leaders in international education today. Few people have created more opportunities for education abroad than Mr. Artaza," said Carroll College President Dr. Tom Evans. "His gift will have an extraordinary impact on Carroll College as it will enable more students and faculty to live and learn abroad. We are most grateful that Mr. Artaza has chosen Carroll College to be the recipient of his generous support that will further our global and digital vision."
This transformational, first-of-its-kind gift and subsequent creation of the Artaza Center will bring substantial expertise, opportunity and resources to Carroll's expanding global learning initiatives as is prioritized in the college's five-year strategic plan.
"Through my friendship with Tom Evans I saw how closely aligned the philosophies of ISA and Carroll College are in the field of international education," said Mr. Artaza in sharing the motivation behind his gift to Carroll. "Experiencing other cultures helps prepare students to become our future leaders, which means that we must include an international component in their education. By dedicating one of its strategic initiatives in its Vision 2018 plan to global education, it is clear to me that Carroll College shares the same vision as ISA," said Artaza.
The Artaza Center will provide the resources for Carroll College to develop and sustain networks with partner universities and programs around the world. Through the Center, the college will bring leaders from the international educational community to campus for a series of public lectures. In addition, scholarships will be made available for students and faculty aspiring to study abroad. Additionally, Mr. Artaza shared his desire that the Center "create unique programs that incorporate experiential components, such as service learning and internships, as part of their experience. These programs are particularly important to students' education abroad as they provide a direct link to the culture outside of the classroom, while also creating a mutually beneficial relationship between the student and their hosts."
"I am deeply honored that Dr. Evans approached me for this opportunity to contribute to Carroll College. Hopefully this contribution and Center will encourage students to enroll at Carroll College and give them the desire to explore the world through the many avenues of international experiences that will be offered through this Center," said Artaza.
The Artaza Center for Excellence in Global Education will be located on the newly renovated first floor of St. Charles Hall and will operate in conjunction with related services including the Office of International Programs. A dedication ceremony for the Center will be held when Mr. Artaza and members of ISA will be on campus in early-September.
About Gustavo Artaza
Gustavo Artaza is the President and CEO of International Studies Abroad/ELAP. Mr. Gustavo Artaza was born in Asunción, Paraguay. He received a BA in Sociology and Business Law from the University of Texas. He founded International Studies Abroad in 1987 and later founded Learning Programs International in 1991 to assist students in their study abroad experience. While in high school, Mr. Artaza participated in a missionary program to help rural people in Guatemala in 1976, which profoundly changed his outlook in life. He enjoys working with non-profit charity organizations here in the U.S. and overseas. He has traveled extensively throughout Latin America, South America and Europe. He is the proud father of three girls and one boy.
About ISA
Since 1987, ISA has been a leader in the international education arena. ISA offers a wide variety of education abroad opportunities throughout Africa, Asia, Europe, Latin America and the Middle East. Founded by President/CEO Gustavo J. Artaza, ISA and its worldwide team have sought to provide high-quality education abroad experiences for North American university students at an affordable price. In 2013, over 7,000 students participated on ISA programs, including ISA Custom Programs, ISA-ELAP Service-Learning & Internships and Veritas Christian Study Abroad and ISA High School.
About Carroll College
Carroll College is a private, Catholic, liberal arts and pre-professional college in Montana's capital city of Helena. Carroll College has earned top national and regional awards for its academic programs, professors and extraordinary tuition value. For three years in a row, Carroll has been ranked as the number one regional college in the West by U.S. News & World Report. www.carroll.edu.
###