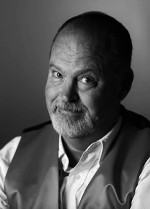 Professor, obtained his Ph.D. from the University of Notre Dame. His special interests include the philosophy of Thomas Aquinas, philosophical anthropology, ancient and medieval philosophy, environmental ethics, bioethics, and business ethics. He serves on the Ethics Committee at St. Peter's Hospital and is the advisor for Phi Sigma Tau Honor Society. He is currently the Chair of the Philosophy and Catholic Studies Department.
Away from the classroom he enjoys spending time with his family, hiking in beautiful Montana, and photography. Dr. Smillie's book, Augustine and the Environment, co-edited with John Doody and Kim Paffenroth, was released in September, 2016.
The practice of grappling with deep and sometimes not very well defined problems gives you the ability and self-confidence to deal with just about any problem that life will throw at you later." - Mark Smillie, Ph.D.
Education:
Ph.D, University of Notre Dame, Notre Dame, Indiana (1992).
B.A. (Bachelor of Liberal Arts), Thomas Aquinas College, Santa Paula, California (1983).
Areas of Philosophical Specialty:
Philosophy of Thomas Aquinas, Philosophical Anthropology, Medieval Philosophy, Ancient Philosophy, Ethics, BioEthics, Business Ethics, Environmental Ethics.
Current Courses
Fall, 2021
Business Ethics (PHIL207). The study of business and business life from a personal and a social perspective, and the study of the morality of human choices and actions that occur in business and corporate life.
Philosophy of Human Being (PHIL121). The philosophical study of human nature and the human person, and implications of our thinking on this topic on our beliefs about some key aspects of human life, for example, the nature of the mind, the existence of the soul, and human immortality
Philosophy of Artificial Intelligence (PHIL189). Investigates the philosophical questions surrounding the creation and development of artificial intelligence, such as what is life, can a machine think and be conscious, and how likely is the "singularity." Looking for another opportunity to offer this course.
Spring, 2022
BioEthics (PHIL208). The study of the morality of human choices and actions that occur especially in medicine and medical practice.
Medieval Philosophy (PHIL202). The study of the philosophy that occurred in the "Middle Ages," the thousand years beginning roughly in the middle of the Sixth century (550) and ending roughly in the Sixteenth century (1500).
Summer, 2022
BioEthics (PHIL208). The study of the morality of human choices and actions that occur especially in medicine and medical practice. This course will be taught online.
Other Course Syllabi
Environmental Ethics (PHIL206). The study of how we should conceive of our relationship to the world and the environment, and what sorts of interventions into the environment are morally defensible. Will be offered in Spring, 2022.
Philosophy in Film (PHIL131). Introduction to philosophy through film; includes a consider of philosophical methodology, the epistemology of self-knowledge, the sublime, ethics, and the purpose of life. Fall 2018 version of the syllabus.
Philosophy Seminar (PHIL495). Topic: What is Philosophy For? Offered Fall, 2019
Ethical Issues in Contemporary Media (PHIL496). The course considers the ethics in the use of contemporary media and the media's presentation of ethical issues that become part of public consciousness.
Latin 102-204.Continues the student's introduction to Latin begun in LA101-102. More advanced latin grammar is presented, and the course slowly increases the amount of translation from Latin authors.
Selected Lectures and Publications:
Presenter/Panel member, "Ancient Greek Insights for Today's America: A Philosophical Conversation." Symposium at Carroll College, Thursday, September 12, 2019.
Co-Director, Presenter/Panel member for "The Environment, Ethics & Stewardship (Part I)," Philosophy Symposium at Carroll College, sponsored by Merlin CCC, Helena, MT, Sept 20, 2018.
Presenter/Panel member for "Vulnerable Humanity, Predicable Machines (Part 3)," Philosophy Symposium at Myrna Loy Theatre, Helena, MT, Nov 8, 2017.
"Bioethics: Issues, Principles and Trends." Presentation given to the St. Peter's Ethics Committee, October 3, 2017
Presenter, September 2017 Philosophy Walk (Environmental Ethics, Conservation & Preservation), Merlin Consult, Counseling, and Community. September 24, 2017.
"Ethical Issues in the Land Title Industry." Presentation given to Montana Land Title Association, at their 2017 Spring Education Seminar, May 17-19, Helena MT.
Presenter/Panel member for "Vulnerable Humanity, Predicable Machines (Part 2)," Philosophy Symposium at Carroll College, April 27, 2017.
"Augustine and the Environment. Co-edited, with Kim Paffenroth and John Doody. 2016: Lexington Books
"Review of Environmental Ethics: An Overview for the Twenty-First Century, 2nd edition, fully revised and expanded." Teaching Philosophy 39:2, June 2016
"Designing Grading Rubrics for your Class." Presentation made to St. Andrew School Faculty, Helena, August, 2015
"Philosophers on Jokes." A pecha Kucha presentation made at Pecha Kucha Helena #7, November 12, 2014. Exploration Works, Helena.
"Moodle Rubrics." Break-out Session presentation at the 2014 Mountain Moodle Moot, Carroll College, Helena, MT, July 11, 2014.
"An In-Depth Look at Moodle Workshop" A Moodle Training Session taught with Ryan Hazen at the 2014 Mountain Moodle Moot, Carroll College, Helena, MT, July 9, 2014.
"Life and Thought of St. Thomas Aquinas." Two day lecture series (5 lectures) on St. Thomas Aquinas' life and thought delivered to participants of the Helena Diocesan Pastoral Ministry Program, Missoula, MT, April 11-12, 2014.
"Using the Moodle Gradebook." A presentation at Mountain MoodleMoot 2012, Carroll College, Helena, Montana. May 31, 2012.
"Successes and Failures using Moodle." A presentation on use of moodle in my classes, with Dr. John Ries of Theology department. Mountain MoodleMoot 2011, Carroll College, Helena, Montana. June 2, 2011.
"Animals Rights" Presentation made to HAB108 Survey of Animals in Service class, February 1, 2011.
"Grading Participation" a presentation to the Carroll College Teaching Circle, Nov 19, 2009.
"Catholic Identity." Day long in-service presented with my wife, Donna, to the faculty, staff, and school board of Sts. Peter and Paul Elementary School, Grangeville, Idaho. August 10, 2009.
"Three examples of a graphic syllabus," TeachPhilosophy101, June, 2009.
"Aquinas and the Transcendent Creator God," presentation and member of Panel Discussion of John Lawry's Suffering in a Cruel, Even Savage, World, at "Pathways Toward Becoming Human: A Symposium on the Thought of John Lawry," July 11, 2008, University of Montana
"The Value of Modesty," Catholic Mother Magazine, (Volume 7, issue 3, Summer 2007)
"End of Life Decision-Making." A presentation made to the members of St. Cyril and Methodius Church, East Helena, MT, on April 23, 2006. A shortened version of this presentation was made to the Grade 9/10 Religious Education classes, at St. Andrew School, on May 16 and 23, 2006
"Moral Theology: Basic Components of Christian Morality." A two-day set of lectures and presentations for the Program of Formation for Lay Ministers, sponsored by the Catholic Diocese of Helena Division of Christian Formation. December 2-3, Carroll College, Helena, Montana; and December 9-10, Risen Christ Church, Kalispell, Montana, 2005.
"The Sanctity of Life Ethic," panel presentation on End of Life Issues, sponsored by the Helena Educational Association, Helena, MT. April 5, 2005.
"Training Modules in Bioethics" An on-going series of presentations focusing on the ethical values present in various aspects of medical practice, given at the monthly meeting of the Ethics Committee at St. Peter's Hospital, beginning on March 31, 2004—2008. Titles included: "Bad Patient Choices," "Advanced Directives," "Curative versus Palliative Care," "Ethics of Hope," "Obligations to Lower Costs," "Terminal Sedation."
"'The Passion' offers lesson, model on suffering as an act of love," a guest commentary published in The Montana Catholic, March 19, 2004.
"The Just War Tradition" presentation made to St. Peter's Episcopal Church, Helena, MT. January 29, February 5 & 12, 2003.
"Saving your Shirt and Your Soul" a lecture on human dignity in employment and marketing practices, presented at "Connections 2002," a diocesan conference held at Carroll College, October 11-12, 2002.
"Fatherly Stewardship." Article published in Catholic Mother, Vol 1, Issue 3 (May/June 2001), p4.
"A Roman Meal." ILAP (Interdisciplinary Lively Applications Projects) coauthored with the "Food" ILAP group, Spring, 2000, as part of the Dwight D. Eisenhower Development Program Funded Project, Creating K-12 Web-Based ILAPs, Carroll College, 1999-2000. (Myself, Margie Brodowy, Jeremy Taylor).
"Catechetical Instruction on Life: Moral Conclusions and Implications." Published in the Delta Sigma Epsilon Journal, Volume XLI (Fall, 1996, No. 3; pp 89-96. Presented at The New Catechism of the Catholic Church: Theological and Philosophical Perspectives, Carroll College, April 26-27.
"On the Happy Life" a translation of Augustine's De Beata Vita. Privately Published. 1994.
Philosophy Information