Fall 2018 Math Debate
On September 27, 2018, Dr. Kelly Cline and Dr. Eric Sullivan participated in a lively and fun mathematics debate with questions from the audience and ending with a vote on the winner. Dr. Cline argued for the Greek mathematician Euclid of Alexandria and Dr. Sullivan contended that French mathematician Joseph Fourier was greatest of all time.
Fall 2018 math debate!

Posted by Carroll College on Thursday, September 27, 2018
Carlson Awarded NSF Graduate Research Fellowship
In the spring of 2018 as a second year graduate student at the University of Nebraska - Lincoln, Carroll College alum Elizabeth Carlson (2016) was awarded a National Science Foundation (NSF) Graduate Research Fellowship. The NSF awards "outstanding graduate students in NSF-supported science, technology, engineering, and mathematics disciplines who are pursuing research-based Master's and doctoral degrees at accredited United States institutions." Elizabeth states, "I am very excited to use the resources afforded by the fellowship to spend more time on research. I want to thank the faculty of Carroll College and the University of Nebraska - Lincoln for their unending support and encouragement."
Math in the Mountains course featured in Carroll Magazine
"One of the greatest strengths of the Carroll math program has always been its focus on modeling and 'real world' applications," says Dr. Eric Sullivan, assistant professor of mathematics. "In almost every class we offer, students work on a project with some sort of real-world application. This new Math in the Mountains course takes that one step farther." Read more of this story
Carroll graduate shares passion for science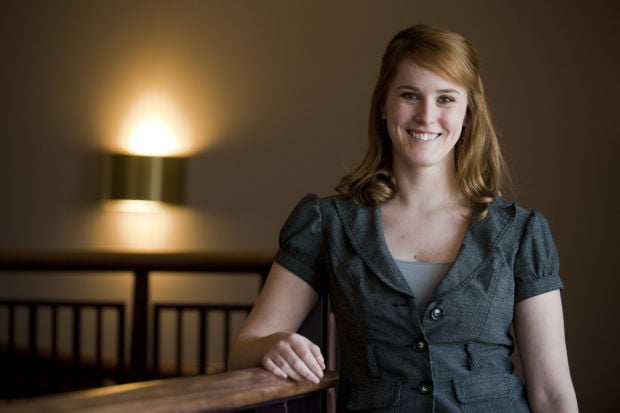 Helena native and soon-to-be Carroll graduate Emily Speranza is breaking the mold with her math and biology double major by pursuing a doctoral degree in a field she says is dominated by men.
In the fall, she is starting a fellowship, which includes full tuition and a stipend, at Boston University, where she will peruse a doctoral degree in a field called bioinformatics.
"It's computational biology," she said on a recent afternoon in Helena. She explained the field involves doing a lot of programming for data analysis, data mining and "basically doing biology on a computer."
She says she is just one of two female first-year students enrolled in the program.
Reehl Scary Stuff
In a twist of wickedly executed timing, Carroll math grad Sarah Reehl ('13) is featured in a Scientific American blog post entitled "Zombie Fever: A Mathematician Studies a Pop Culture Epidemic". Reehl, who is currently a mathematics graduate student at Utah State University, was intrigued by the prevalence of zombie fever in popular culture and subsequently used the undead as the basis of her undergraduate thesis.
Celebration of Excellence: Carroll follows in math teacher's footsteps
By Eddie Gregg, Helena IR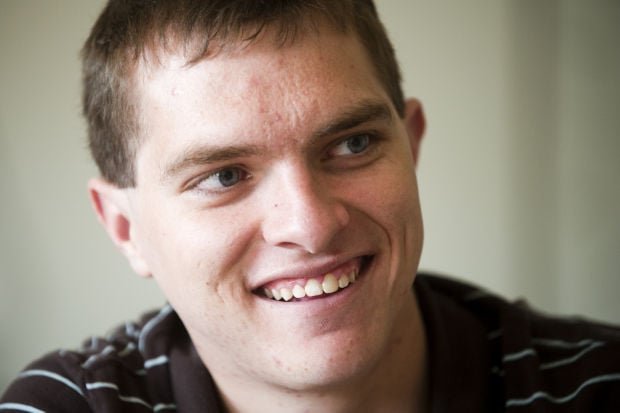 John Chart and Ryan Swenson are perfect examples of the people honored each year by the Helena Education Foundation during the organization's Celebration of Excellence banquet. Chart has been teaching math for 25 years, 17 of them at Capital High. Swenson, his former student, just graduated from Carroll College Saturday and will begin a career teaching math this fall in Rigby, Idaho.
They were both honored by the Helena Education Foundation in 2009, and Chart is being honored again this year as a Distinguished Educator.
Each year the Helena Education Foundation honors a small group of graduating seniors for their academic achievements and civic engagement, naming them Distinguished Scholars. Each student then names an educator who has been a particularly positive influence on his or her life and then that educator is also honored by HEF. The organization also honors a group of graduates as Distinguished Achievers; they are nominated by their teachers, who are also honored during the banquet, for various academic or extracurricular achievements or for overcoming obstacles as students. Read more of this story
Actuarial Science
Carroll's newest concentration in the mathematics program is in actuarial science. Actuaries use mathematical models to help make decisions about investments and insurance. This is an exciting and rewarding career choice in a field that is rapidly growing. Currently, two students are interning at local firms, and the Society of Actuaries just approved our course work in support of Applied Statistical Methods. For more information about this career path, visit BeAnActuary.org.