Tomorrow Made Possible
Stop by the Grateful Saints Appreciation Station on Tuesday, April 9, from 9:30 AM to 2:00 PM, on the lawn in front of the Campus Center. There will be music, food, raffle prizes and a chance to show your gratitude.
Grateful Saints Bucket List
The Grateful Saints Bucket List helps you to experience Carroll and Helena over your four years at college. If you need a Bucket List, you can pick one up in St. Albert's Hall, Office 211. Also find us on Instagram, @gratefulsaintsbucketlist and join the student only Facebook group with the same name.
Senior Grateful Saints
Grateful Saints
Give Now! If you would like to be a Senior Grateful Saints board member, please contact Kristin Williams, krwilliams@carroll.edu or call 406-447-4447. Board members will have their first meeting in early October and the campaign will officially begin in February of 2019.
To be recognized for your commitment to Carroll during graduation weekend, make a donation of $20.19 or more by March 1, 2019. You will receive a star on your alumni walk brick and show your gratitude by giving back to future generations of Saints. 2018 Bricks will be revealed on Friday, May 10, 2019.
Ways to Give
Find a Senior Grateful Saints leader.
Drop off your gift in St. Albert's Hall room 211.
Stop by the giving table in the Campus Center on February 26th and February 28th, 2019.
We are Grateful Saints
Class of 2018 Donors
Jessica Aguirre; Madison Apsey; Erin Askin; Cheyenne Barnard; John Bartlett; Jesica Bauer; Tegan Bauer; Allison Bayer; Alison Becker; Jessica Becker; Fiona Bennett; Emily Blaylock; Bridget Bloesch; Kelsey Bogumill; Nathan Boone; Brenden Borges; Brigid Bradshaw; Connor Brandon; Ellery Bresler; Danielle Bridges; Timothy Brunson; Breanna Caldwell; Caroline Carbo; Sara Chalich; Erica Ciez; Courtney Cloud; Allyson Cole; Jessica Cornell; Delaney Cummings; Kelli DeFrance; Kalei DePriest; Skyler Erickson; Emma Esposito; Paige Fickler; Pierce Fix; Cecilia Graves; John Graves; Michael Grove; Sammantha Gulliford; Katherine Hacker; Amanda Harrod; Cole Haslinger; Emily Holland; Annika Holstrom; Jessica Hooper; Skyler Howard; Emily Hutchens; Joseph Ikehara; Jonathyn Jannot; Jenifer Johnson; Jordyn Johnson; Xavier Johnson; Scott Kahle; Casey Kahler; Jaylin Kenney; Griffin Keune; April Kortz; Mary Lane; Zef Larson; Kathryn Libby; Emily Lincoln; Anthony Madsen; Kaylee Main; Marc Malek; Kyle Matthews; Anna McCarthy; Casey McInerney; Kerri McInnis; Elizabeth McKenna; Brendan McMahon; Monica Mendoza; Brooklynn Merja; Beaugh Meyer; Rachel Miles; Kellen Miller; Holly Morehouse; Megan Moulton; Kevin Murphy; Taylor Nelson; Dawn Norton; Lauren Palys; Lauren Paradis; Courtenay Perry; Nichole Rang; Melissa Renggli; Allie Roberts; Sarah Roberts; Samantha Saycich; Christopher Schaff; Mariah Schell; Joshua Seaton; Courtney Sherick; Jordan Skerda; Catherine Sloan; Taylor Smith; Koratney Speidel; Emily Spindler; Kyle Steiger; Kelly Taft; Katherine Talbert; Madison Thompson; Jared Tompkins; Traci Tonkovich; Allison Trent; Taylor Tyree; Kelsey Van Dyken; Sawyer Volyn; Cassidy Walter; Christine Wambeke; Madeline Westrom; Erica Wiens; Blake Williams; Brooke Williams; Mary Wray; Anna Yeend; Elisabeth Younce; Dylan Young-Vazquez
Am I a Grateful Saint?
If you are a Carroll student who is grateful for student scholarships, financial aid help, going to school on a beautiful campus, having updated labs and computers on campus, having great professors, Carroll's recreational facilities, renovations in residence halls, Carroll's library... then you are a GRATEFUL SAINT!

Grateful Saints are students who are appreciative of their Carroll experience as a whole. These students realize that Carroll would not be the place it is today without the support of donors. Donors have given hundreds of thousands of dollars throughout the years to ensure that Carroll students receive the best education possible. Donors include alumni, parents, and friends of Carroll, faculty and staff members, local businesses, corporations, foundations and members of the senior class. These donors truly care about you and your education. Funds are raised for Carroll students through the IMPACT Annual Fund. Contributions to the IMPACT Annual Fund support every Carroll student's education. Even if you pay all tuition costs and didn't receive financial aid, your education was subsidized by these gifts. Annual Fund donors have enabled the college to strengthen its programs for the benefit of every student.

Contributors to your education are dedicated to continuing Carroll College's tradition of excellence. They are proud to see what quality education students at Carroll receive and are eager to see Carroll's outstanding reputation continue. Take a moment to realize how many people have given their time and treasure to ensure your education is nothing short of excellent. Take a moment to be a Grateful Saint!
Carroll's Student Philanthropy Education Program
stu·dent—stood'nt, noun
1. person studying: somebody who studies at a school, college, or university
2. knowledgeable or interested person: somebody who has studied or takes much interest in a particular subject
phi-lan-thro-py— fi-lan-thruh-pe, noun
1. the effort or inclination to increase the well-being of humankind, as by charitable aid or donations
2. the giving of your time, talent, or treasure
ed·u·ca·tion— èjj káysh'n, noun
1. educating: the imparting and acquiring of knowledge through teaching and learning, especially at a school or similar
institution
Questions about the Grateful Saints?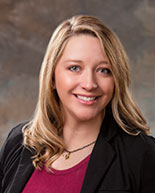 Kellie Dold
kdold@carroll.edu
(406) 447-4321