TAG (Thanks to All who Give) Week
During the week of September 15 - September 20, 2019, you will notice Green and Orange banners (TAG's) adorning many buildings around campus. These TAG's represent all the generous donors that have given hundreds of thousands of dollars throughout the years to ensure that Carroll students receive the best education possible.
TAG (Thanks to All who Give) Week Photo Contest and Drawing
During the Homecoming week, snap a picture of you and any or all of the Thanks to All who Give Week TAGs, post to your Facebook/Instagram and use the hashtag #gratefulsaintsTAGweek2019 to be entered into a drawing for a gift certificate to The Saints Shoppe. For every picture, you will get an entry in the drawing. Contest ends at 3 PM on September 20th, the drawing will be held at 3:01 PM on the 20th.
Grateful Saints Bucket List
The Grateful Saints Bucket List helps you to experience Carroll and Helena over your four years at college. If you need a Bucket List, you can pick one up in St. Albert's Hall, Office 211. Also find us on Instagram, @gratefulsaintsbucketlist and join the student-only Facebook group with the same name.
Senior Grateful Saints
Grateful Saints
Give Now! If you would like to be a Senior Grateful Saints board member, please contact Kristin Williams, krwilliams@carroll.edu or call 406-447-4447. Board members will have their first meeting in early October and the campaign will officially begin in February of 2020.
To be recognized for your commitment to Carroll during graduation weekend, make a donation of $20.20 or more by February 28, 2020. You will receive a star on your alumni walk brick and show your gratitude by giving back to future generations of Saints. 2018 Bricks will be revealed on Friday, May 10, 2019.
Ways to Give
Drop off your gift in St. Albert's Hall room 211.
We are Grateful Saints
Class of 2019 Donors
Jacob Ackeret; Kylee Bailey; Natashia Bauer; Abbie Bliss; Mikayla Bloyder; Victoria Bonar; Megan Bousliman; Whitney Bowditch; Jordan Bowman; Colter Brustkern; Cole Butler; Danielle Campbell; Austin Carpentar; Meghan Carter; Cyle Caselli; Abra Casey; Bret Charlton; Teruo Chinen; Kelli Clark; Conor Coutts; Terry Cox; Mikayla Curtis; Ashley Davis; Margaret Day; Hannah Decker; Brianna Denning; Bernhardt Di Cino; Ellery Dixon; Marshall Dumas; Dakota Dunlap; Samantha Eby; Taylor Ehl; Chase Eriksson; Anna Fischer; Grayson Fiveash; Serafima Forni; Katherine Foster; Madison Gameon; Simrit Gill; Callie Glenn; Lillian Gribbons; Jonathan Groux; Tessa Groves; Tiffany Gruber; Allison Hance; Meghan Hanrahan; Mackenzie Hansen; Morgan Harrington; Emma Hoppes; Natalie Husband; Solenn Jacobsen; Brittney Johnson; Kimberly Johnson; Kyle Jones; Maura Kalbfleisch; Jo Karr; Hailey Kellum; Karlee Kent; Kalan Knott; Nicole Kraut; Shelby Lasselle; Sarah Lauver; Danielle Lomartire; Donovan Lucibello; Ashley Maes; Dani Marietti; Angela McArdle; Kristina McGee; Jacob Meek; Amanda Melton; Trevor Mertens; Devan Murfitt; John Nash; David Nielsen; Daniel Olzweski; Christine Patten; Katherine Perrigot; Hailey Peterson; Alicia Phan; Alexander Piedra; Jakob Plagenz; Klarissa Pomajevich; Hannah Porch; Jacqueline Pyle; John Rambur; Mikaela Robinson; Madison Robischon; Bryce Samwell; Trey Scofield; Kyle Scovill; Roma Seal; Jamie Severson; Alexander Skoulis; Madelyn Slaton-Sanford; Madeline Spickardl Jenna Starke; Lexi Steele; Mariah Stoltz; Mariah Swenson; Hannah Sylvester; Stephen Szambelan; Amy Telck; Carleigh Thurman; Peyton Twete; Lauren Utterback; Talya Vaira; Andrew VanderZanden; Audrey Walker; Tawni Wells; Lee-Anna West; Kelly Williams; Audrey Yaeger; Kaitlyn Yuzeitis
Am I a Grateful Saint?
If you are a Carroll student who is grateful for student scholarships, financial aid help, going to school on a beautiful campus, having updated labs and computers on campus, having great professors, Carroll's recreational facilities, renovations in residence halls, Carroll's library... then you are a GRATEFUL SAINT!

Grateful Saints are students who are appreciative of their Carroll experience as a whole. These students realize that Carroll would not be the place it is today without the support of donors. Donors have given hundreds of thousands of dollars throughout the years to ensure that Carroll students receive the best education possible. Donors include alumni, parents, and friends of Carroll, faculty and staff members, local businesses, corporations, foundations and members of the senior class. These donors truly care about you and your education. Funds are raised for Carroll students through the IMPACT Annual Fund. Contributions to the IMPACT Annual Fund support every Carroll student's education. Even if you pay all tuition costs and didn't receive financial aid, your education was subsidized by these gifts. Annual Fund donors have enabled the college to strengthen its programs for the benefit of every student.

Contributors to your education are dedicated to continuing Carroll College's tradition of excellence. They are proud to see what quality education students at Carroll receive and are eager to see Carroll's outstanding reputation continue. Take a moment to realize how many people have given their time and treasure to ensure your education is nothing short of excellent. Take a moment to be a Grateful Saint!
Carroll's Student Philanthropy Education Program
stu·dent—stood'nt, noun
1. person studying: somebody who studies at a school, college, or university
2. knowledgeable or interested person: somebody who has studied or takes much interest in a particular subject
phi-lan-thro-py— fi-lan-thruh-pe, noun
1. the effort or inclination to increase the well-being of humankind, as by charitable aid or donations
2. the giving of your time, talent, or treasure
ed·u·ca·tion— èjj káysh'n, noun
1. educating: the imparting and acquiring of knowledge through teaching and learning, especially at a school or similar
institution
Questions about the Grateful Saints?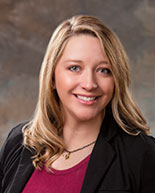 Kellie Dold
kdold@carroll.edu
(406) 447-4321