Carroll's Early Access allows high school juniors and seniors to start their college experience and career path now. Registration begins December 3.
Get an early start on college – for free!
Carroll College Early Access Applications are due on Friday, August 2. Completed applications must include a sign off from a high school counselor. Capital High School counselors will be available at the high school the morning on Wednesday, July 31 and Thursday, August 1. Counselors at Helena High School will be available at the school on Wednesday, July 31. Seniors should get signed off between 8:30-11:30 a.m. and juniors between 11:30 a.m. and 2:30 p.m.
| | |
| --- | --- |
| Friday, July 19 | Carroll Early Access application opens with initial list of available fall classes. |
| Friday, August 2 | Completed applications due to Carroll College |
| Mon, July 22 - Fri, August 9 | Applications reviewed and students registered for classes |
| Tuesday, August 13 | Fall 2019 Orientation for new and returning Carroll Early Access students |
| Wednesday, August 21 | First day of fall classes at Carroll |
| Wednesday, August 28 | Last day to add/drop; final due date for payment or enrollment will be cancelled automatically |
Studies indicate that students who are exposed to college while still in high school have higher rates than their peers of both enrolling in four-year institutions and successfully earning a college degree. In addition, early college access is shown to mitigate the traditional educational attainment gaps between advantaged and disadvantaged students.1
Starting early provides high school students the opportunity to acquire up to a year's worth of college credits tuition-free, resulting in the possibility of graduating college in three years. By creating a pathway to begin a career sooner, students are able to enter the workforce or graduate school earlier, resulting in potentially higher lifetime earnings.
1Early College, Early Success: Early College High School Initiative Impact Study, American Institutes for Research, September 2013
The Program
The Carroll Early Access program provides an authentic, on-campus college experience for local Helena students tuition-free. High school juniors and seniors may take up to two classes per semester from the approved course list. Most courses are three credits but those that offer a lab component will be four credits. Classes will be taught by Carroll's outstanding professors and you will learn alongside current Carroll students on Carroll's campus. Students who complete the courses will receive Carroll College credits, which can be used at Carroll to pursue a future degree or transferred to another institution. While tuition is free, there is a nominal $60 student fee per semester and some classes have an additional course fee (such as labs) to cover supplies. In addition to these fees, students are responsible for the purchase of their own books and supplies. Families are responsible for the student's transportation to and from campus.
Additional Benefits
Students enrolled in the program will be issued a Carroll ID that will provide access to Carroll's Corette Library as well as Carroll home athletic and performing arts events. Students will be invited to attend lectures and other academic events available to all Carroll students. A parking pass will also be provided for students to park in specified areas on campus.
Online Registration
You can now register online!
Carroll Early Access Application
Approved Fall 2019 Course List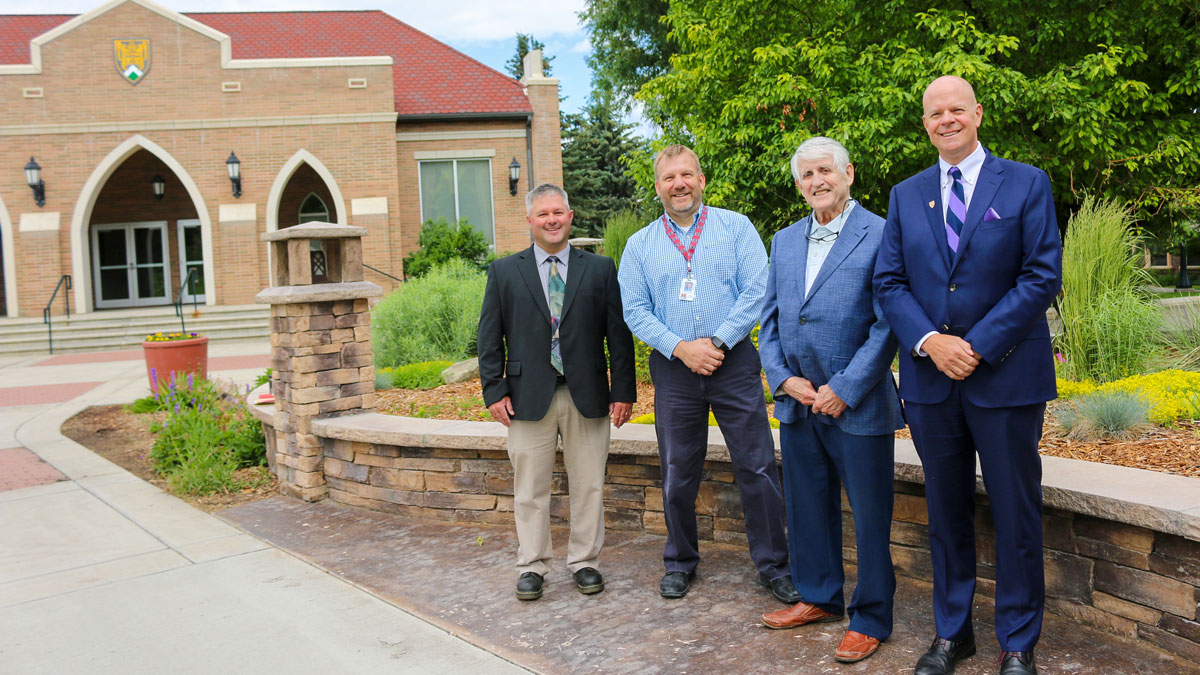 Carroll Early Access press release
Questions?
Contact the Carroll College Office of Admission at 406-447-4384 or admission@carroll.edu.