Class of:
2017
I use my Carroll education every day in my line of work. An example of this is when I have to use my basic hydraulic fundamentals to complete engineering designs. Engineering is definitely not one of those professions that you can toss the calculator away once you graduate.
Jessica graduated in 2017 with a degree in Civil Engineering with a GIS Certificate. She currently works as a Water Resource Engineer at DOWL in Helena, Montana. When asked what she's most excited about professionally, Simkins said, "I love the wide variety of projects that a water resource engineer gets to be involved with. I am excited to be utilized for high profile projects as well as the ones that challenge me. I am also looking forward to the travel. My firm is sending me up to Juneau Alaska for a week-long training course. It's not every day that you get paid to vacation!"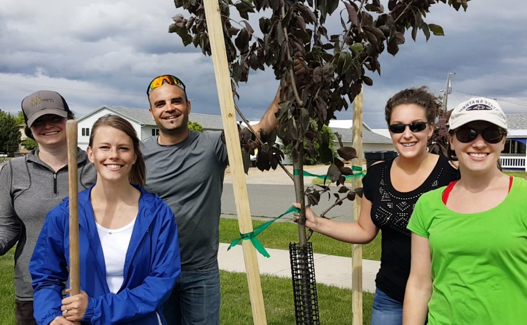 Jessica is not through with her education! Montana requires Engineering Interns (EI) to study for four years under a certified Professional Engineer (PE). She plans to become a PE in the water resource practice area. Remaining in Montana after graduation has allowed her to stay connected to Carroll. "I will always cherish the time I had at Carroll. I still talk with my old professors and even see them from time to time! It's great to be able to have long-standing connections like those."